WHY CONCEALTEC?
Concealtec is a unique, space-saving, easy-to-install and asthetically pleasing concealed pocket door system. Concealtec Pocket Sliding Doors can overcome space constraints in apartment and office spaces compared to the usual swing door that may take away space for your furniture; and they disappear into the wall!  With Concealtec systems, you can save an average of 10 square feet of floor space. Our high-quality pocket-door hardware and frames allow these doors to remain trouble-free for the life of the home.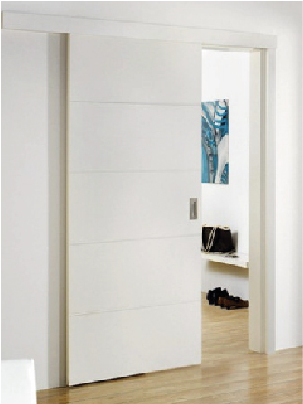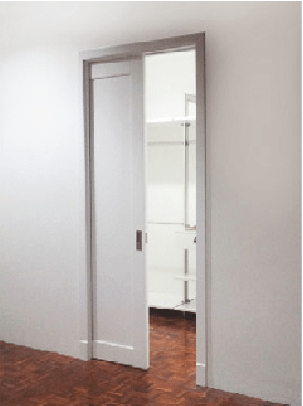 Product Characteristics
Save Living Space
Simple Installation
No Unsightly Floor Track
Easy Designing Door Position
No More Wall Finishes Constraint
Slide Smoothly and No Noisy Track Problem
Solves Parasites Problem
No Maintenance Required
BENEFIT OF CONCEALTEC POCKET SLIDING DOOR

The main frame comes assembled for easy installation
Aesthetically pleasing and does not affect the interior decor of the room
Creates additional usable space otherwise lost with conventional swing doors
Extra space that is made available for bookshelves, tables, potted plants, paintings and other things
Prevents door from hitting infants and adults who are unintentionally standing behind swing doors
8-10% more space made available with a concealed pocket door compared to swing doors
Low maintenance as compared to swing doors with hinges that rust or become defective over time
No Floor Tracks
No wall finishes constraints
Slides smoothly and no noisy track problems
Various door configurations available
The team from Concealtec installed our hotel rooms pocket door did a professional job and we are very satisfied with the new look of our hotel rooms.
Concealtec pocket door system has the absolute best pocket door frames. Unlike others I have used, Concealtec's wheeled track rides smoothly along the track and is extremely solid.
Concealtec Pocket Sliding Doors